BREATHABLE MULTIFOIL INSULATION
3 IN 1 DESIGN

Our breathable multifoil insulation range provides foil insulation, breather membrane, and radiant barrier all in one layer.

SuperFOIL can achieve any U-value

Our breathable multifoil range can achieve any u-value whether used on its own or in combination with other insulation types.

Easy To Install

No specialist tools are required when installing our breathable multifoil insulation.

SUSTAINABLE

Our multifoil range is made from 40% recycled materials; our insulation is more eco-friendly than other options.

SUITS ALL BUILD TYPES

Ideal for New Build & Retrofit - Roofs, Walls & Floors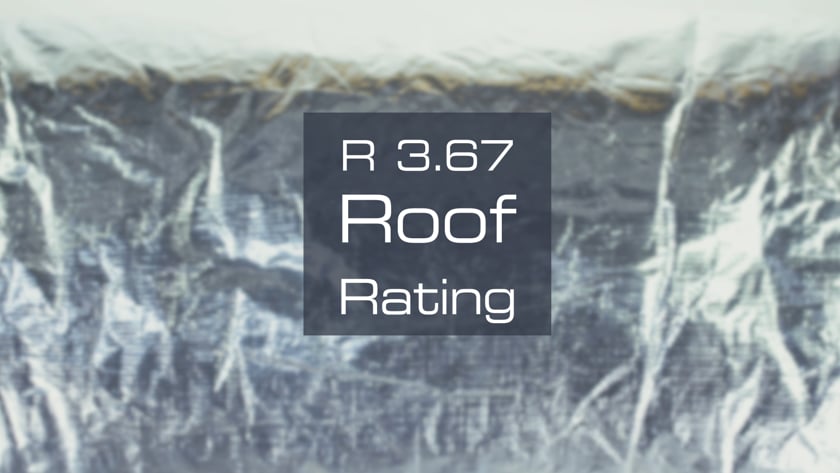 Protect Your Project With Our Breathable Insulation
Here at SuperFOIL, we produce the UK's highest performing, breathable, multifoil insulation.
Our 'BB' range utilises a highly breathable, reflective top membrane which provides you with a secondary rain barrier, whilst allowing moisture to escape safely away. The remaining layers are perforated which keeps the whole product breathable, whilst still providing high thermal performance.
Breathable Multifoil Insulation You Can Rely On
Our range of breathable multifoil insulation is CE certifies for use as a breathable membrane and water barrier and is an approved product for building regulations. If you are currently searching for a breathable roof membrane, then look no further. By choosing SuperFOIL, you can take comfort in the fact that you are using a highly reliable, tested product.
As with the rest of our multifoil renege, our breathable products are also 3 in 1. This provides highly efficient insulation, as well as a radiant barrier and breathable membrane. This means that not only will you be saving on your energy bills, but you are also protecting your home from condensation! Choose our breathable insulation to keep your house at a comfortable temperature, whatever the weather!
Breathable Membrane & Insulation In One Layer
Using our range of breathable multifoil insulation saves you from completing unnecessary work, as you are turning two jobs into one. Our breathable lining range means that you only have to install one layer. In contrast, traditional types of insulation need installation of both a breathable membrane and then insulation separately.
As well as this, the breathable range comes with a built-in 100mm overlap on the breathable membrane, meaning you won't have any excess at joints.
The breathable range can be used as part of the 'DUET' system; use your chosen SuperFOIL breathable insulation internally and the breathable range externally for the ultimate solution. It can also be used in a 'COMBI' installation, meaning that our products are fully compatible with other types of insulation.
Easy to Install & Fully Recyclable Multifoil Insulation
Whichever installation type you choose, you can be sure that you will always meet your required values for roof applications or wall insulations. SuperFOIL is easy to install and requires no specialist tools for fitting, meaning you can save on costs compared to other, more traditional means of insulation.
Our full range is made from 40% recycled materials. Our multifoil insulation is fully recyclable at the end of its 50+ year lifespan.
Say Goodbye to Condensation with our Breathable Insulation!
Save Yourself Time and Money by choosing the right insulation for the job!
0.29 R VALUE

R Value of 0.29 When used in a roof
2.22 R VALUE

R Value of 2.22 When used in a roof

40mm THICK

1.2/1.5m Wide by 10m Long
3.67 R VALUE

R Value of 3.67 When used in a roof
| | SFBB | SF19BB | SF40BB |
| --- | --- | --- | --- |
| Core Performance | N/A | 1.454 R Value | 2.92 R Value |
| Roof Performance | 0.29 R Value | 2.22 R Value | 3.67 R Value |
| Wall Performance | 0.366 R Value | 2.53 R Value | 3.98 R Value |
| Emittance | 0.19 | 0.19 / 0.03 | 0.19 / 0.03 |
| | SFBB | SF19BB | SF40BB |
| --- | --- | --- | --- |
| Thickness | 1mm | 40mm | 75mm |
| Length | 25/50m | 10m | 10m |
| Width | 1.5m | 1.2/1.5m | 1.5m |
| Coverage | 37.5/75m2 | 12/15m2 | 15m2 |
| Weight | 5.4/10kg | 8/10kg | 20kg |
| | SFBB | SF19BB | SF40BB |
| --- | --- | --- | --- |
| Reaction To Fire (Euroclass) | Class D (Behind Plasterboard) | Class E (Behind Plasterboard) | Class E (Behind Plasterboard) |
| | SFBB | SF19BB | SF40BB |
| --- | --- | --- | --- |
| Water Vapour Resistance | 0.115MNs/g | 0.115MNs/g | 0.115MNs/g |
| Resistance To Water Penetration | W1 | W1 | W1 |
| Tensile Properties (Length) | 238 / 227 N/50mm | 238 / 227 N/50mm | 238 / 227 N/50mm |
| Tensile Properties (Width) | 111 / 100 N/50mm | 111 / 100 N/50mm | 111 / 100 N/50mm |
| Resistance to Tearing (Length) | 179N | 179N | 179N |
| Resistance to Tearing (Width) | 179N | 179N | 179N |
| Elongation (Length) | 61 / 57% | 61 / 57% | 61 / 57% |
| Elongation (Width) | 92 / 87% | 92 / 87% | 92 / 87% |
| Flexibility at Low Temp. | -40°C | -40°C | -40°C |
| | SFBB | SF19BB | SF40BB |
| --- | --- | --- | --- |
| Reflective Coated Breather Membrane | 1 | 1 | 1 |
| Perforated Aluminium Coated Reflective Foil PET | - | 3 | 8 |
| Perforated Reinforced Heavy Outer Reflective Foil | - | 1 | 1 |
| Loft Quilt 80g/sqm Layers | - | 4 | 9 |
| Total Layers | 1 | 9 | 19 |
Roof Insulation Application
Do you have a roofing project to complete? No problem! Our breathable multifoil insulation can be used in virtually any roofing project, whether new build or retrofit. Our insulation works as a breathable roof membrane, an insulator in one layer. Our insulation is ideal for external use, providing both insulation and a breathable membrane in a single product.
The SuperFOIL breathable multifoil insulation range is the perfect solution for those troublesome retrofit projects. Our BB products provide a significant performance boost with the minimal build-up for when space is limited. For new build projects, our breathable loft lining helps to minimise costs whilst allowing innovative design.
Wall Insulation Application
Our breathable membrane multifoil insulation range achieved a W1 waterproof rating, which is suitable for both roofs and wall insulation applications. The 'BB' range is commonly used to insulate walls externally, allowing any moisture build-up inside the wall or stud work to escape. This also provides additional protection for your property in the form of a secondary rain barrier.
You could achieve an approximate U-value of 0.32 in your wall by using a single layer of SF19BB. Adding just 25mm of mineral wool between the studs would increase to 0.28U whilst still ensuring the wall is fully breathable.
Why Choose Our Breathable Roof Membrane Insulation?
With a vapour resistance of 0.115MNs/g, our range of breathable roof membranes offers the same benefits as a traditional breather membrane but with the bonus of thermal properties. This means you can always be confident using our product, knowing it will not cause any condensation issues.
Our breathable roof membrane insulation is easy to install. Starting at the bottom of your roof, roll out as a continuous layer over your rafters/joists horizontally and staple into place.
The build-in overlap system of our breathable insulation ensures you will consistently achieve the correct overlay between joins. Meaning you just have to seal with our SuperFOIL tape to provide an airtight finish for ultimate effectiveness.
By following these methods to install your SuperFOIL products, you could see an increase in performance of up to 15% against traditional forms of insulation.
Independently tested by 3rd party certified labs & notified bodies to comply with UK building regulations. SuperFOIL Insulation's are suitable for use as part of construction to both UK & Eu standards such as CE.
Thermal performance testing has been undertaken by BBA ( British Board of Agrément) to BS EN ISO 12667, ISO 8301. BBA are an internationally accredited laboratory, certified to UKAS standards. We have also had our product range's certified to comply with UK, EU & CE regulations by highly respected groups such as BBA, LABC, DIBT & ZAG. These 3rd party accreditation and approvals help to streamline building regulation applications to save you time & money.
All of our products are tested in the same way as all other insulation's within the UK as set out in building regulations BR443 Part 'L' so that you can be sure you are comparing performance on a like for like basis. We believe multi foils also add additional performance not covered by standard testing through the benefits of increased air tightness which reduces heat loss through convention (such as draughts) and by providing a radiant barrier.
Our FREE guide gives you all the information on saving time and money when insulating your home, and how to really make a difference to the comfort of your rooms.